Association Gear

Interested in Association gear and showing some FCFRRA pride? Then be sure to contact Cassel's for the very best in Association clothing personalized your way including embroidery with the Association logo. From caps to shirts to jackets, Cassel's has
something for everyone. You can contact Cassel's at (703) 435-4446, or visit them on the web at www.casselsonline.com or stop in. They are located at 2816 Towerview Road, Herndon VA 20171. Can't find anything you like? Take in your own clothing to be embroidered.
Hats, shirts, pins, car window decals and coins! We got 'em!!! If you are interested in purchasing any of our gear, come to an Association meeting or luncheon. The dates for these events are listed in the Events Calendar or Embers magazine. Or you can email Steve Hartman at treasurer@fcfrra.org .
Here's what we have to offer:
Update 03/23/2022
Due to a price increase from $8.50 to $12.50 for embroidering at Cassel's, the price for polos,
t-shirts & hats will be $25. Fleeces & sweatshirts will be $30.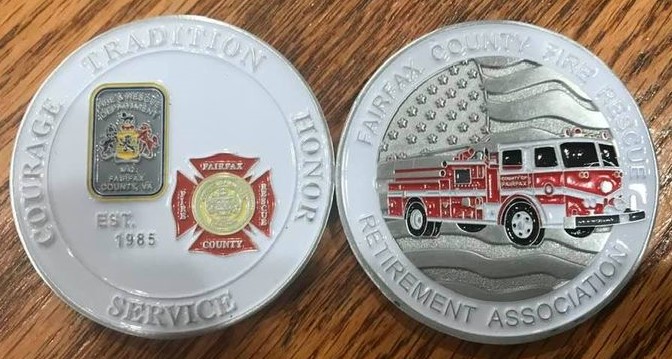 Sizes: Sm, Med, Lge, XL, XXL (No Sm for 1/4 Zip Pullover)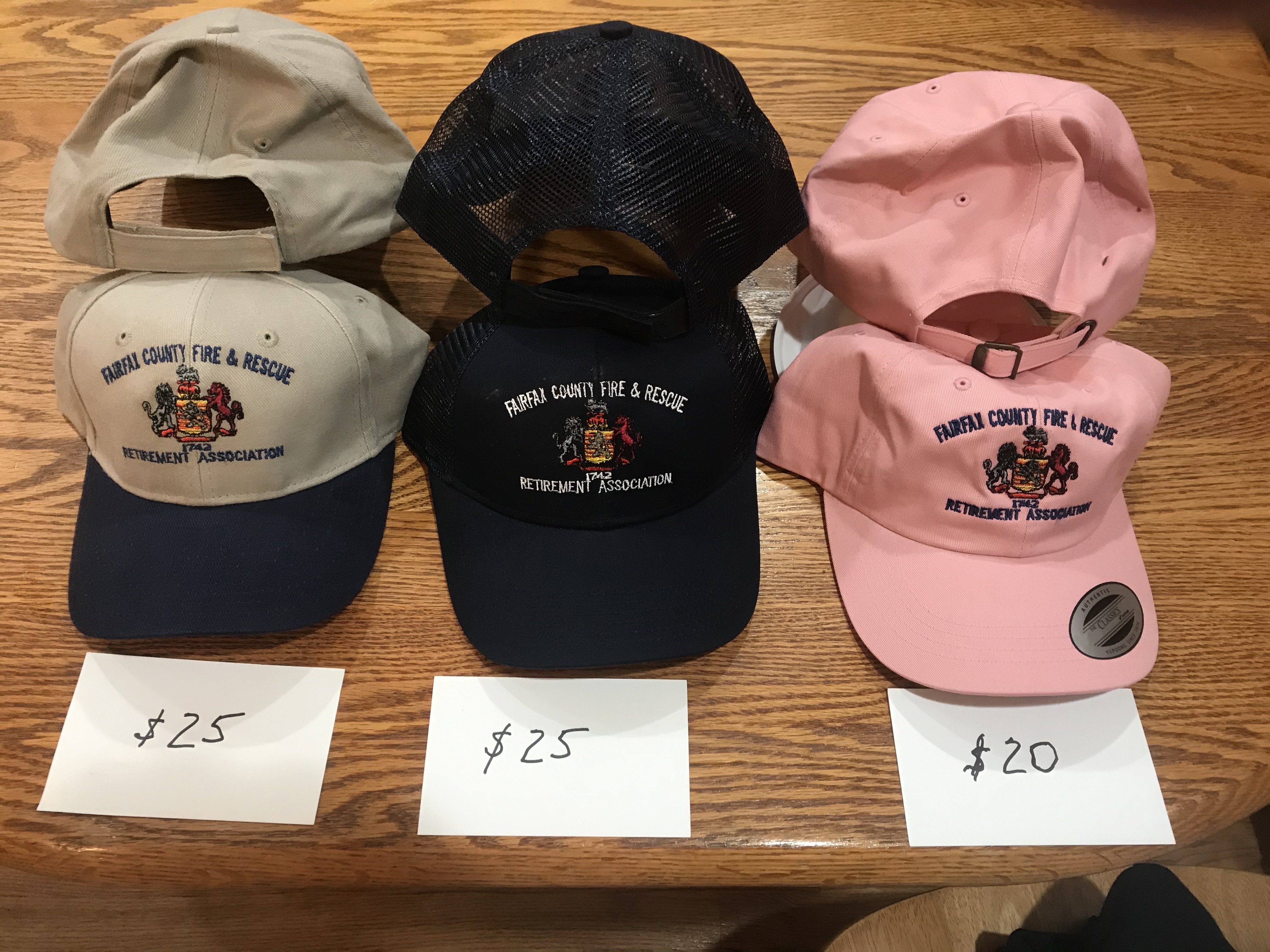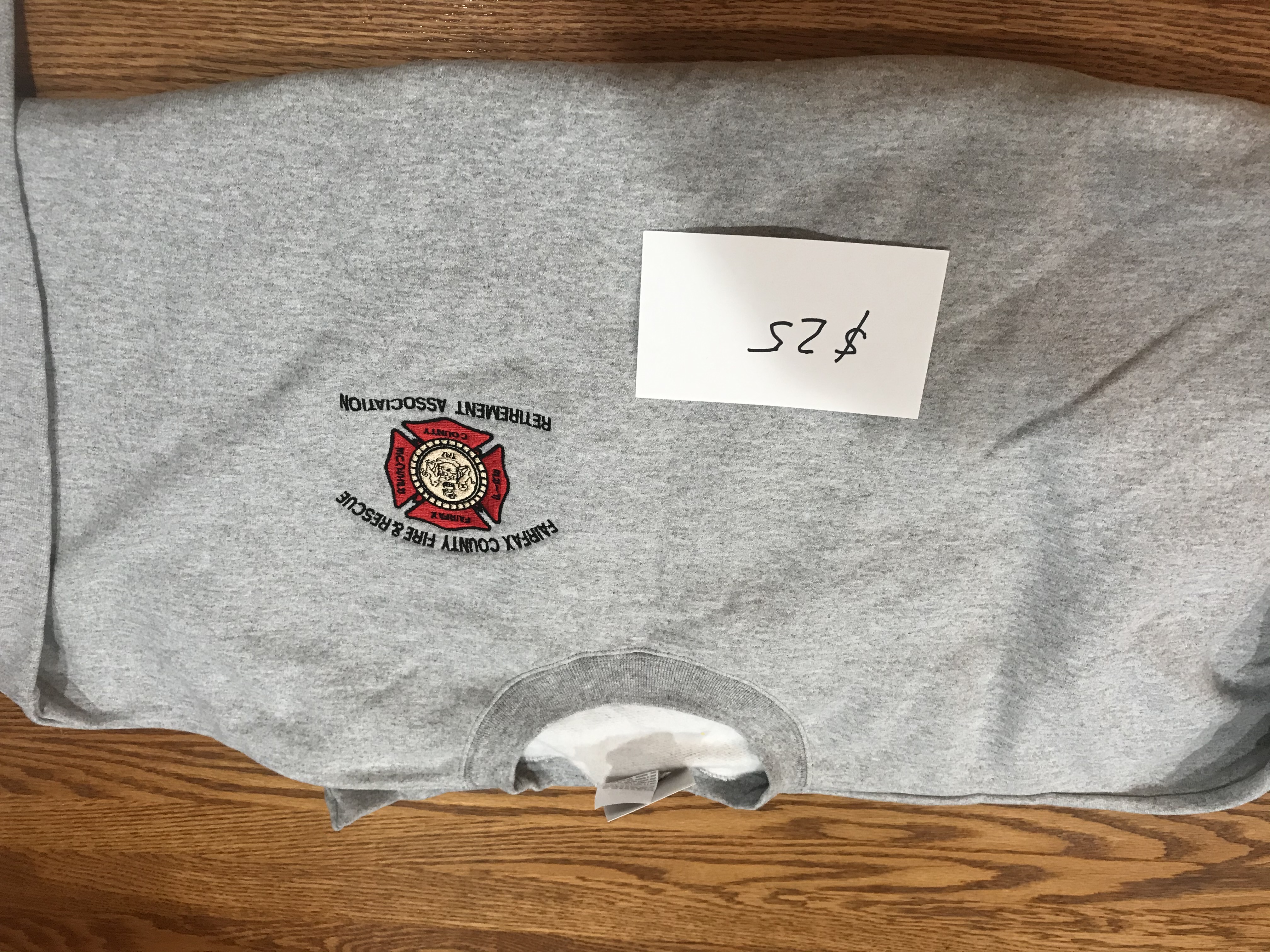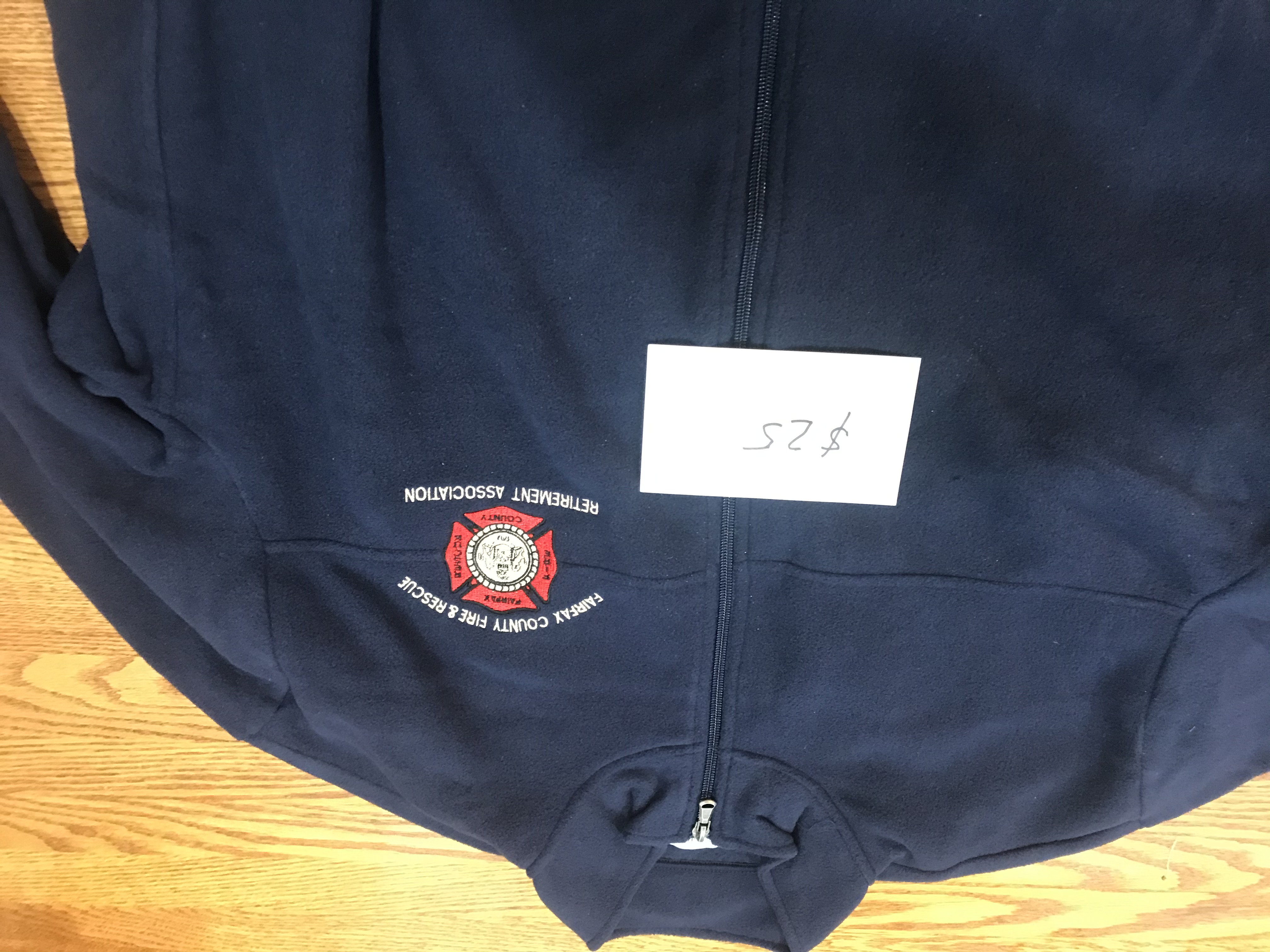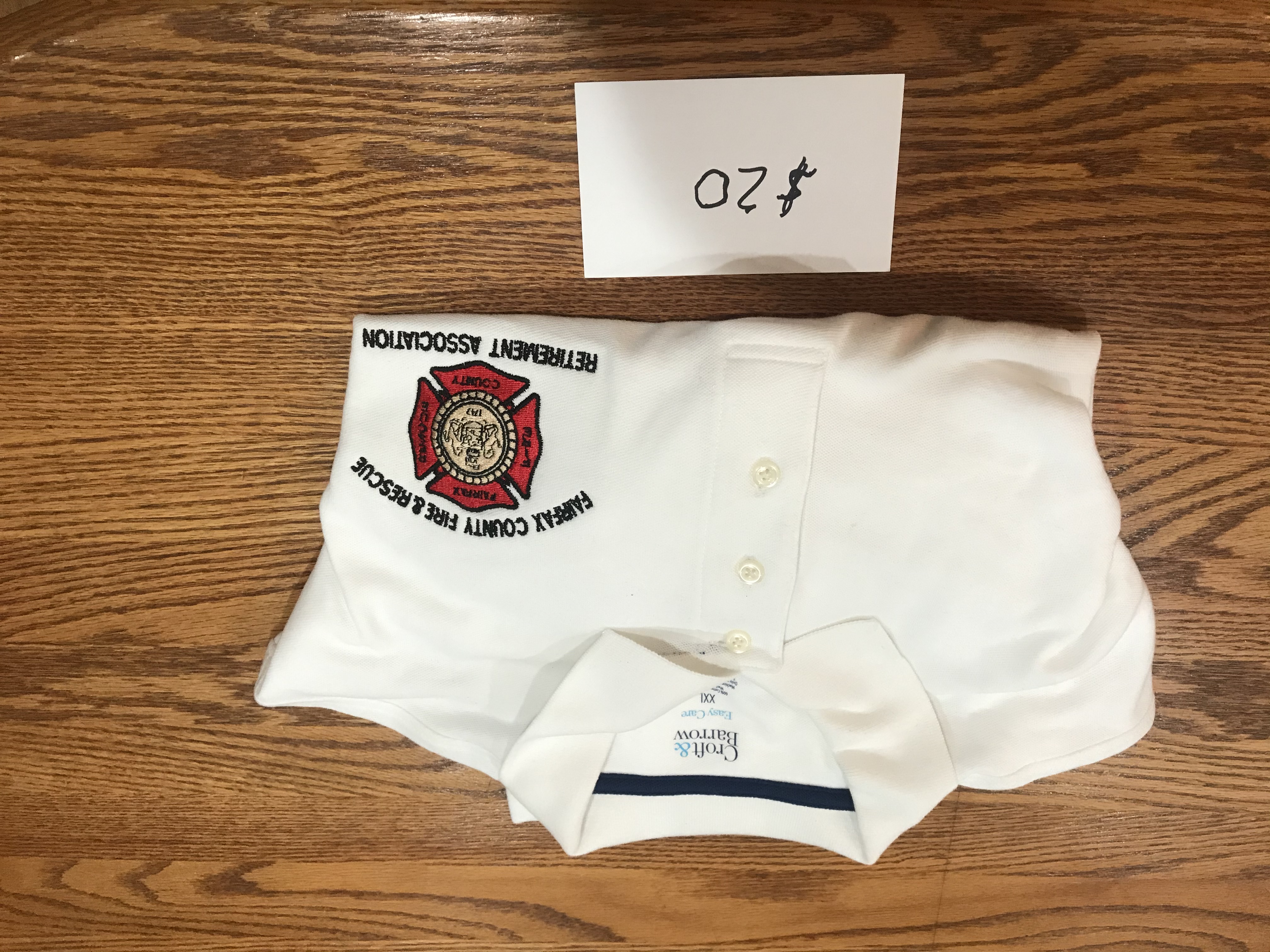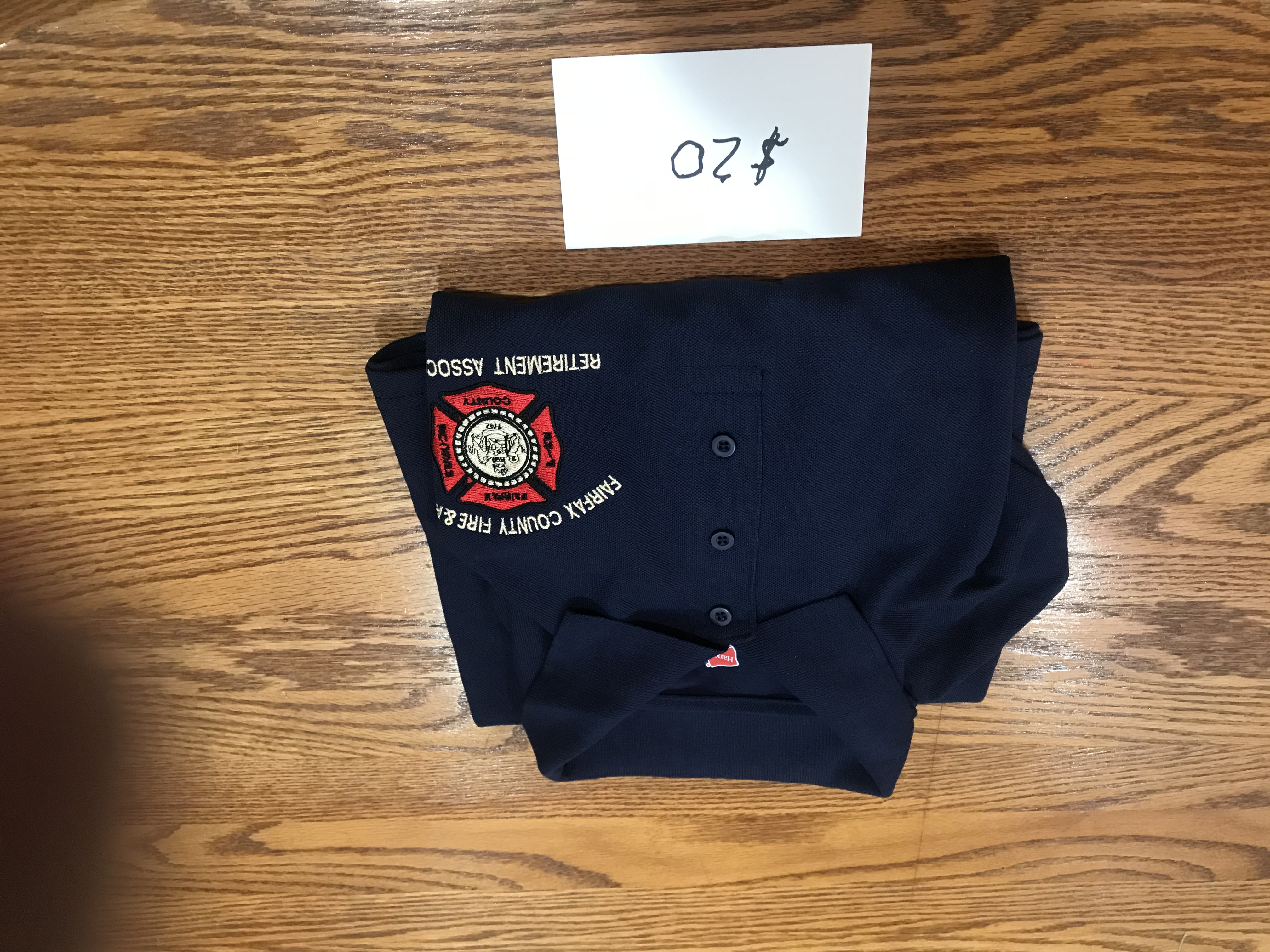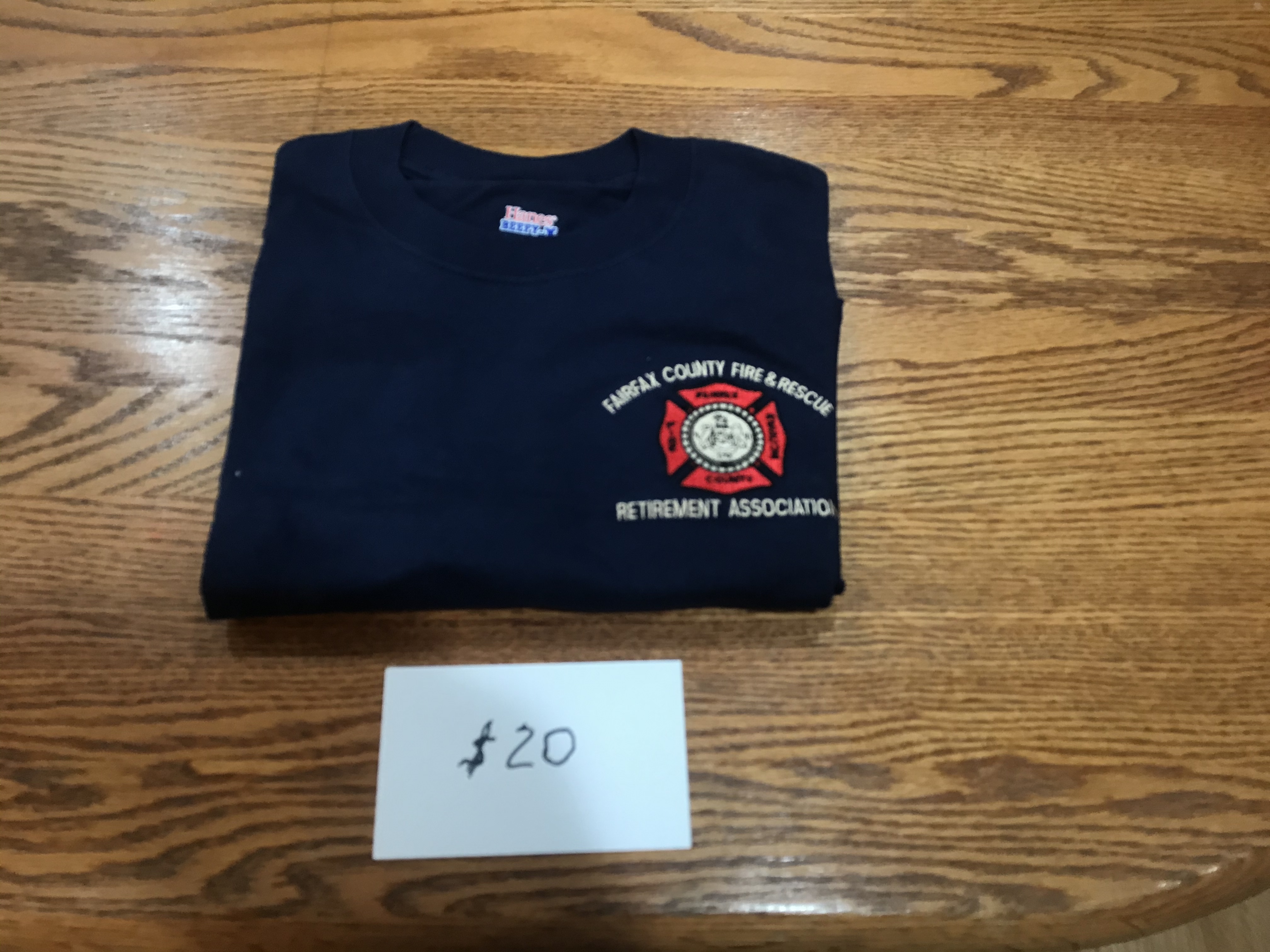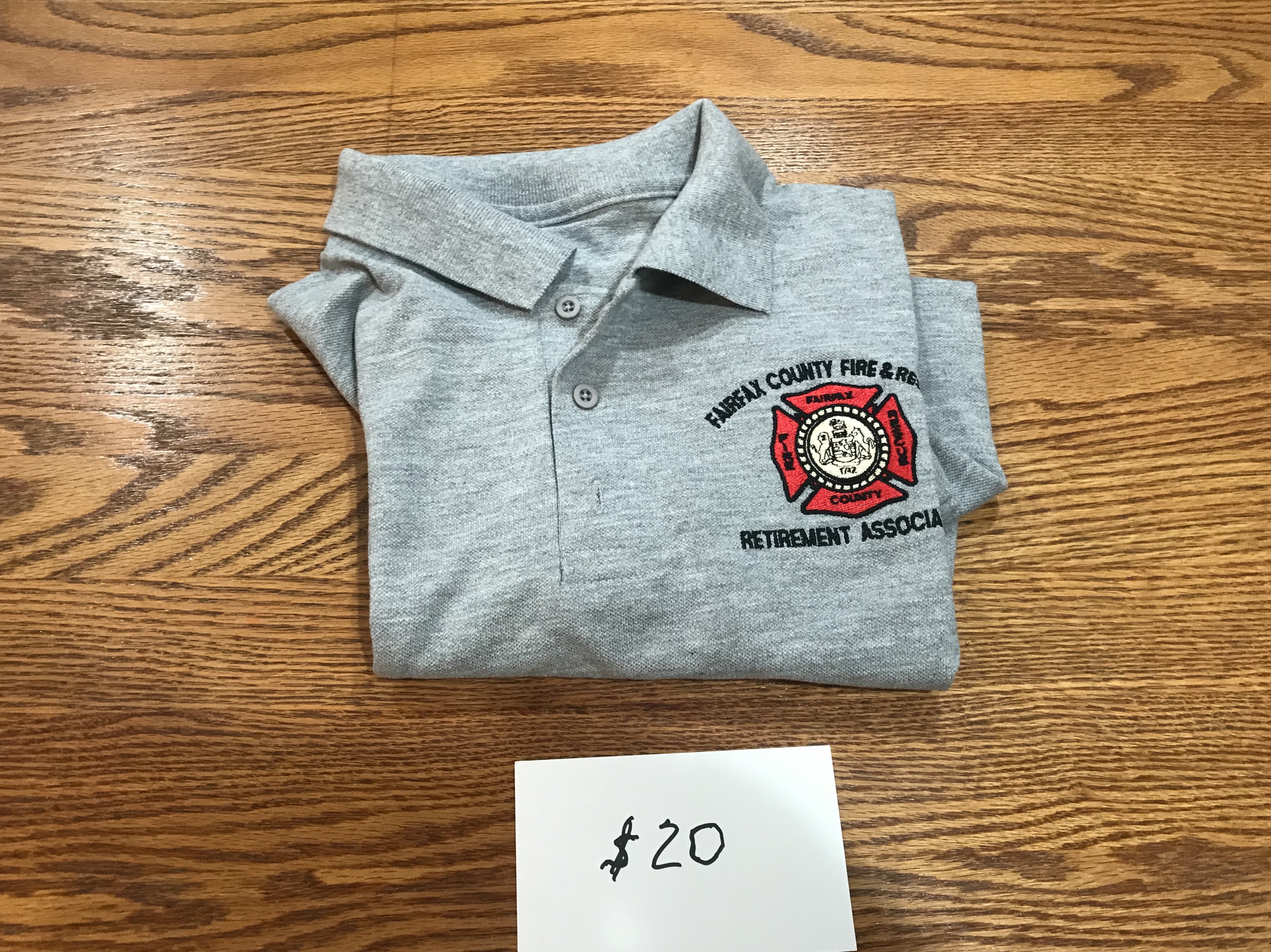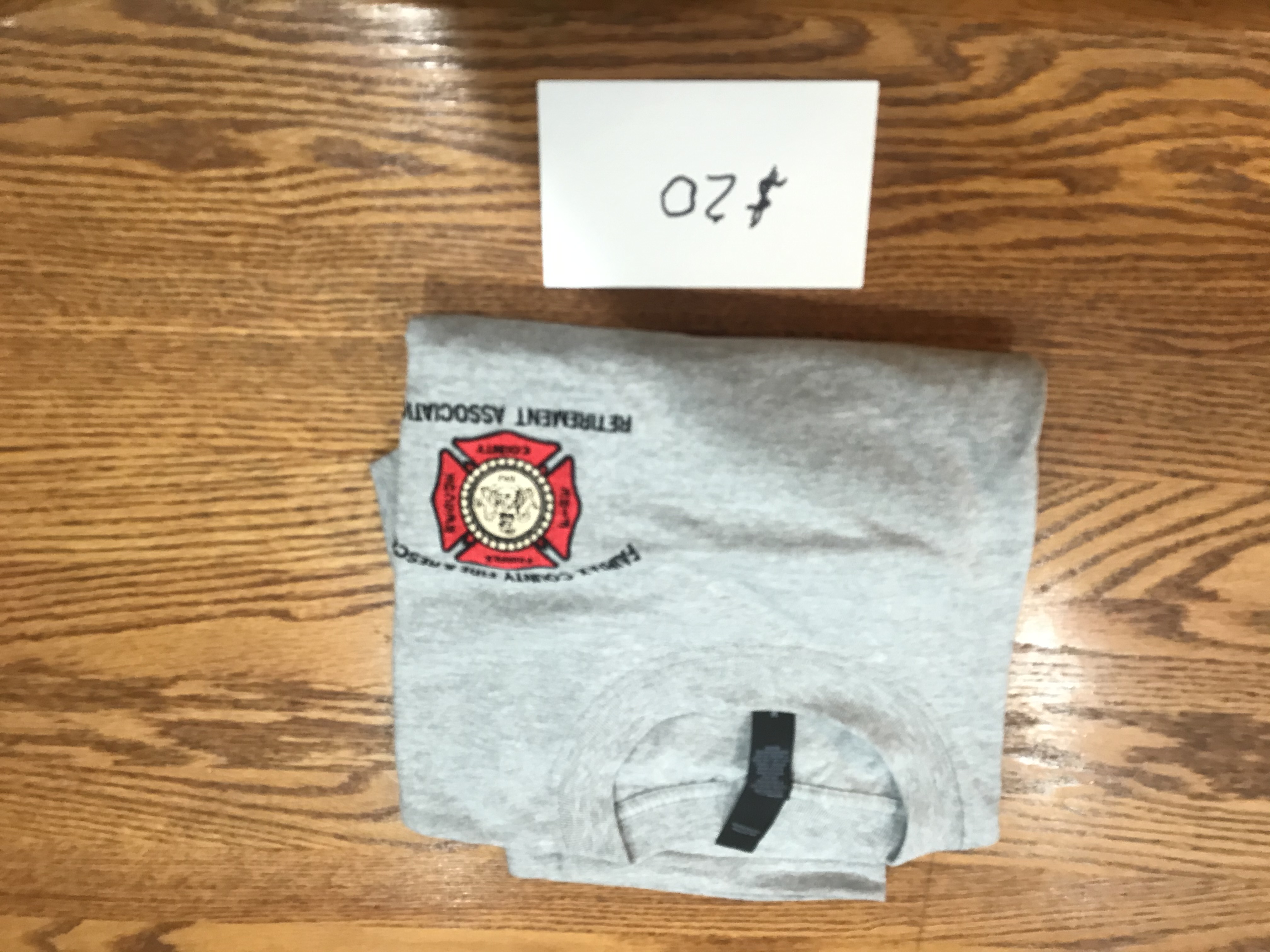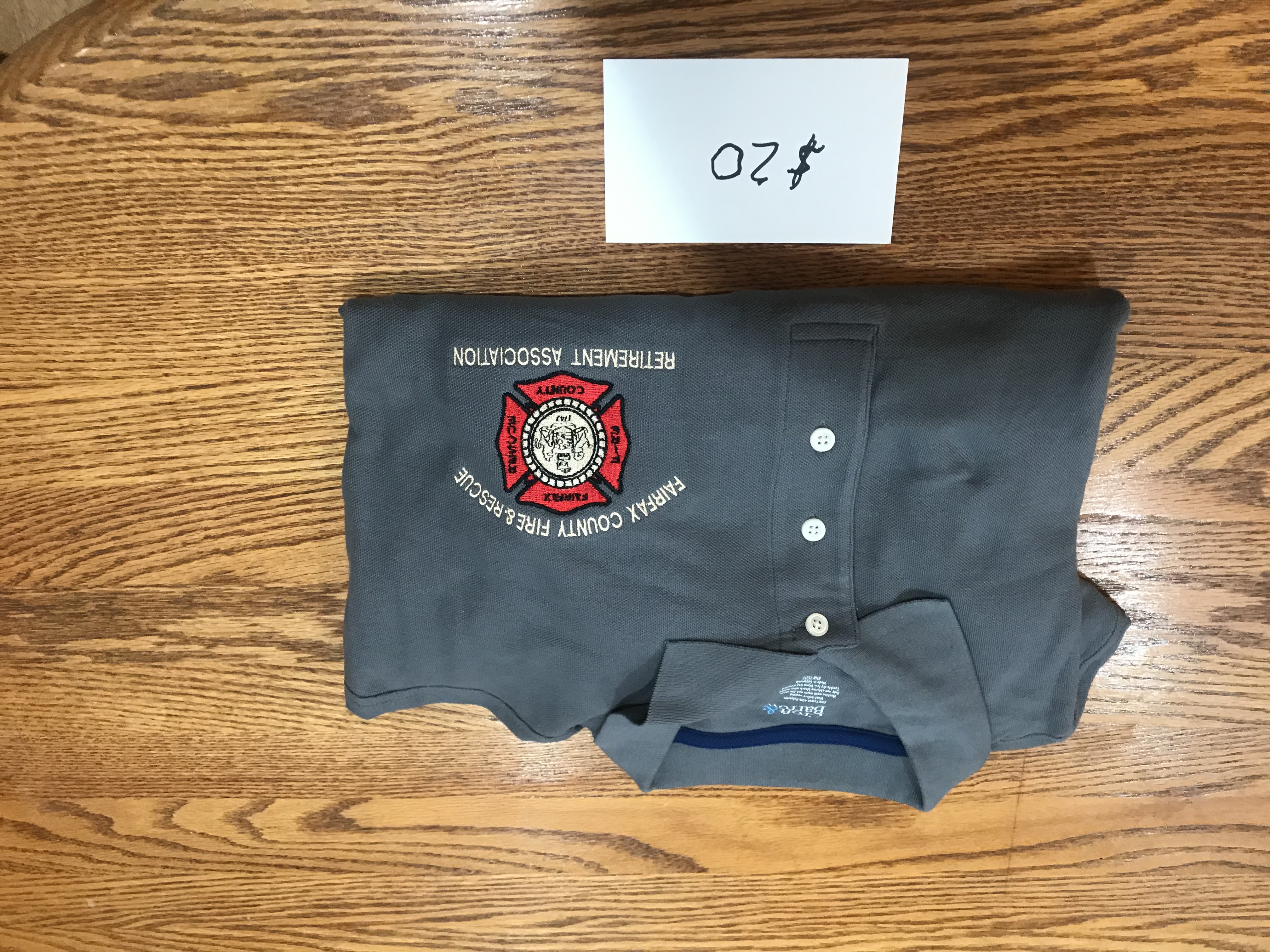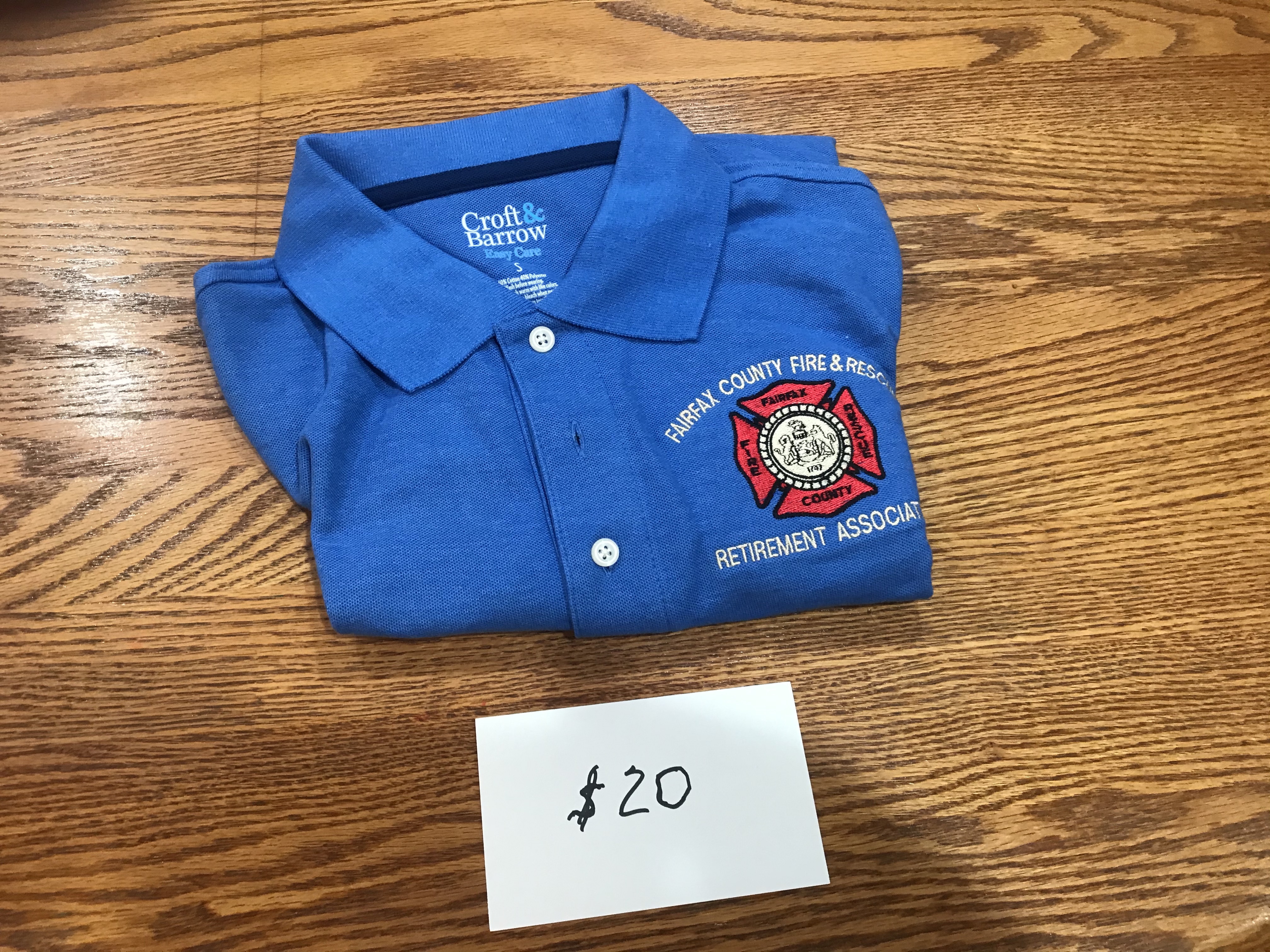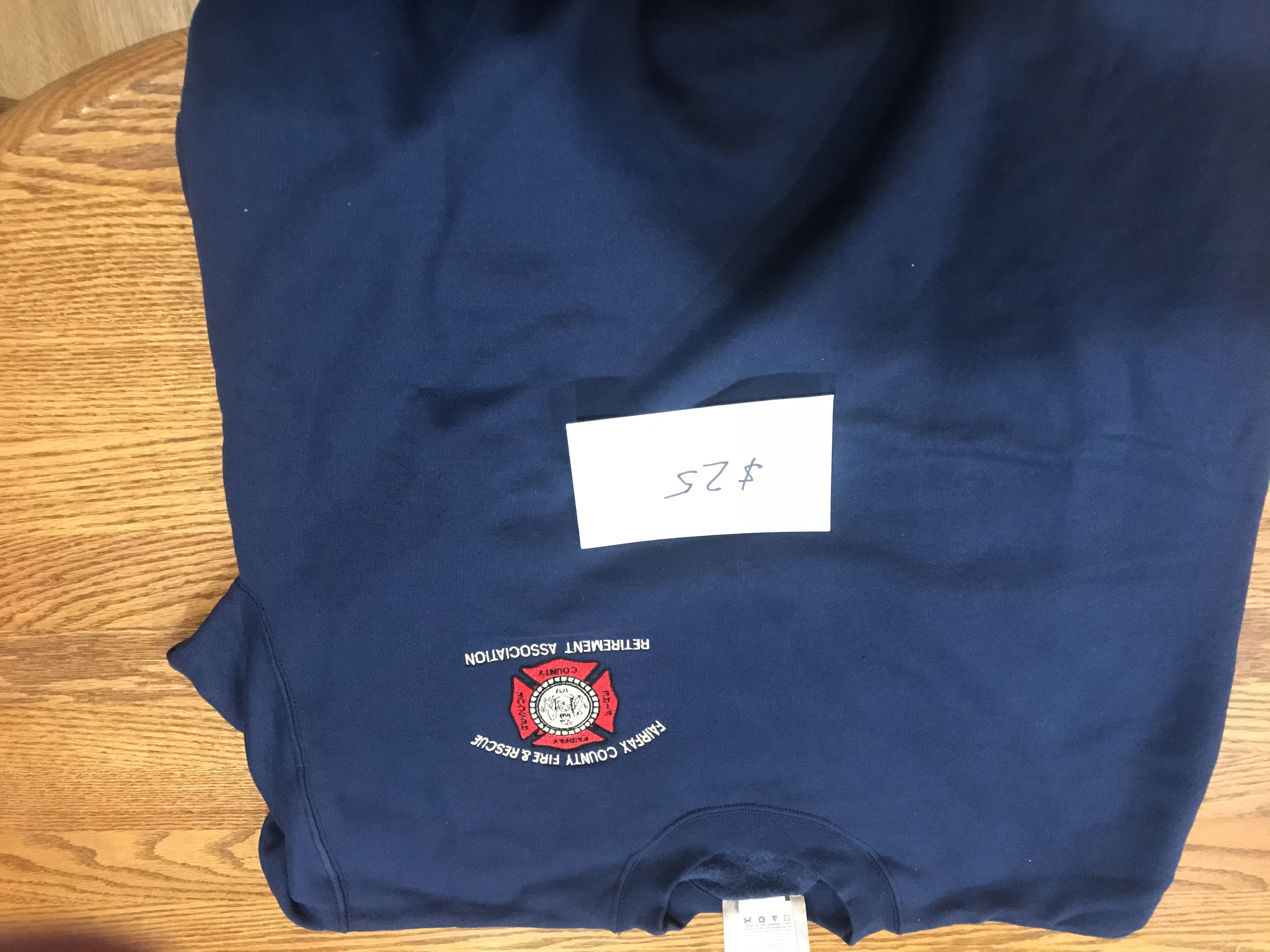 Questions or comments? Email them to info@fcffra.org
Page Last Updated: Mar 82, 2022 (04:16:49)